| | |
| --- | --- |
| Conferencistas | |
Ebroul Izquierdo
Queen Mary, University of London, UK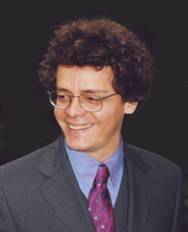 Dr. Ebroul Izquierdo is Chair of Multimedia and  Computer Vision and Head of the Multimedia and Vision Group at Queen Mary, University of London . Prof. Izquierdo was the UK representative of the EU Action Cost211. He coordinated the EU IST project BUSMAN and represented QMUL in the European IST Network of Excellence SCHEMA . Currently, he is a main contributor to the IST integrated projects AceMedia and MESH. He is also member of the coordination group of the IST Project RUSHES. Prof. Izquierdo coordinates the EU Action Cost292 and the FP6 network of excellence on semantic inference for automatic annotation and retrieval of multimedia content, K-Space. Prof. Izquierdo is an associate editor of the IEEE Transactions on Circuits and Systems for  Video Technology (TCSVT). He has served as guest editor of three special issues of the IEEE TCSVT, a special issue of the journal Signal Processing: Image Communication and a special issue of the EURASIP Journal on Applied Signal Processing. Prof. Izquierdo is a Chartered Engineer, a Fellow member of the The Institution of Engineering and Technology, a senior member of the IEEE, and a member of the British Machine Vision Association. He is member of the programme committee of the IEEE conference on Information Visualization, the international program committee of EURASIP&IEEE conference on Video Processing and Multimedia Communication and the  European Workshop on Image Analysis for Multimedia Interactive Services. Prof. Izquierdo has served as session chair and organiser of invited sessions at several conferences.
Aggelos Katsaggelos
Northwestern University, Chicago, USA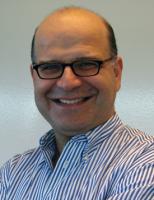 Dr. Aggelos K. Katsaggelos joined the Department of Electrical Engineering and Computer Science at Northwestern University, Evanston, IL, where he is currently professor. He is also the Director of the Motorola Center for Seamless Communications and a member of the Academic Affiliate Staff, Department of Medicine, at Evanston Hospital. During the 1986-1987 academic year he was an assistant professor at Polytechnic University, Department of Electrical Engineering and Computer Science, Brooklyn, NY.
Prof. Katsaggelos has served the IEEE and other professional Societies in many capacities. He is currently a member of the IEEE Technical Committee on Visual Signal Processing and Communications, and the Editorial Boards of Academic Press, Marcel Dekker: Signal Processing Series, the International Journal on Image and Video Processing, and Advances in Multimedia. He has served as editor-in-chief of the IEEE Signal Processing Magazine (1997-2002), a member of the Publication Boards of the IEEE Signal Processing Society, the IEEE TAB Magazine Committee, an Associate editor for the IEEE Transactions on Signal Processing (1990-1992), an area editor for the journal Graphical Models and Image Processing (1992-1995), a member of the Steering Committees of the IEEE Transactions on Image Processing (1992-1997) and the IEEE Transactions on Medical Imaging (1990-1999), a member of the IEEE Technical Committee on Image and Multi-Dimensional Signal Processing (1992-1998), a member of the Board of Governors of the IEEE Signal Processing Society (1999-2001), a member of the IEEE Technical Committees on Multimedia Signal Processing and Image and Multidimensional Signal Processing, a member of the Publication Board of the IEEE Proceedings (2003-2007), and a member of the Editorial Boards of Applied Signal Processing and Computer Journal. He has served as the General Chairman of the 1994 Visual Communications and Image Processing Conference (Chicago, IL) and as technical program co-chair of the 1998 IEEE International Conference on Image Processing (Chicago, IL).
His current research interests include multimedia signal processing (e.g., image and video recovery and compression, audio-visual speech and speaker recognition, indexing and retrieval), multimedia communications, computer vision, pattern recognition, and DNA signal processing. He has published extensively in these areas. He is the editor of Digital Image Restoration (Springer-Verlag 1991), co-author of Rate-Distortion Based Video Compression (Kluwer 1997), co-editor of Recovery Techniques for Image and Video Compression and Transmission, (Kluwer 1998), and co-author of Super-Resolution of Images and Video (Morgan & Claypool Publishers 2007) and Joint Source-Channel Video Transmission (Morgan & Claypool Publishers 2007).
Charith Abhayaratne
University of Sheffield, UK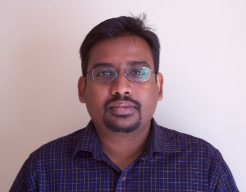 Dr Charith Abhayaratne is a lecturer in image and vision engineering in the Department of Electronic and Electrical Engineering at the University of Sheffield, U.K. He was a recipient of the ERCIM (European Research Consortium for Informatics and Mathematics) post-doctoral research fellowship,which was spent at the National Research Institute for Computer Science and Control (INRIA, Sophia Antipolis) in France and at the Centre for Mathematics and Computer Science (CWI) in The Netherlands.
Dr Abhayaratne received the B.E. (Hons.) degree in Electrical and Electronic Engineering from the University of Adelaide, Australia in 1998 and the Ph.D. degree in Electronic and Electrical Engineering from the University of Bath, U.K. in 2002. He was a recipient of AusAid Scholarship for undergraduate studies and the overseas research studentship sponsored by Tandberg Television Ltd. (Southampton, UK) for graduate studies.
Marta Mrak
University of Surrey, Guildford, UK
Dr. Marta Mrak received the BSc and MSc degrees in electrical engineering from University of Zagreb, Faculty of Electrical Engineering and Computing, Zagreb, Croatia, in 2001 and 2003, respectively. In 2006 she obtained PhD degree from Queen Mary, University of London.
Dr. Mrak was a research assistant at the University of Zagreb from 2001 to 2003. In 2002 she visited the Image Processing Department, Heinrich-Hertz-Institut, Berlin, Germany. From 2004 to the end of 2007 she was a member of Multimedia and Vision Research Group (MMV) at QMUL. In MMV Group Marta was working on the FP6 aceMedia integrated project.
In 2007, she joined the I-Lab Multimedia and DSP research group, part of the Centre for Communication Systems Research at the University of Surrey as a research fellow. Currently, she works on the FP6 VISNET II network of excellence.
Last Updated ( Thursday, 28 August 2008 16:46 )