| | |
| --- | --- |
| Conferencistas | |
*Iván Ramos, Universidad del Valle

*José David Cely, Presidente IEEE Sección Colombia

*Kathy Osorio, Gerente de Radio Televisión Nacional de Colombia

*Juan Manuel Roldán, Asesor de la Dirección de Desarrollo del Sector, Ministerio de Comunicaciones

*Fernando Álvarez Corredor, Junta Directiva de la Comisión Nacional de Televisión
*Jorge Posada, Director Adjunto de VICOMTech, España

*Julián Seseña, Networked & Electronic Media (NEM)

*Ebroul Izquierdo, Multimedia and Vision Group,
  Queen Mary University of London,UK
Ebroul Izquierdo
Queen Mary, University of London, UK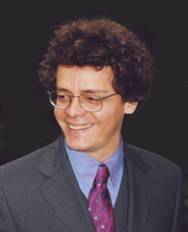 Dr. Ebroul Izquierdo is Chair of Multimedia and  Computer Vision and Head of the Multimedia and Vision Group at Queen Mary, University of London . Prof. Izquierdo was the UK representative of the EU Action Cost211. He coordinated the EU IST project BUSMAN and represented QMUL in the European IST Network of Excellence SCHEMA . Currently, he is a main contributor to the IST integrated projects AceMedia and MESH. He is also member of the coordination group of the IST Project RUSHES. Prof. Izquierdo coordinates the EU Action Cost292 and the FP6 network of excellence on semantic inference for automatic annotation and retrieval of multimedia content, K-Space. Prof. Izquierdo is an associate editor of the IEEE Transactions on Circuits and Systems for  Video Technology (TCSVT). He has served as guest editor of three special issues of the IEEE TCSVT, a special issue of the journal Signal Processing: Image Communication and a special issue of the EURASIP Journal on Applied Signal Processing. Prof. Izquierdo is a Chartered Engineer, a Fellow member of the The Institution of Engineering and Technology, a senior member of the IEEE, and a member of the British Machine Vision Association. He is member of the programme committee of the IEEE conference on Information Visualization, the international program committee of EURASIP&IEEE conference on Video Processing and Multimedia Communication and the  European Workshop on Image Analysis for Multimedia Interactive Services. Prof. Izquierdo has served as session chair and organiser of invited sessions at several conferences.
Julián Seseña,
Networked & Electronic Media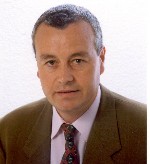 Dr Julián Seseña is Executive VP. Ph on Radiocommunications. Master on Business Management, Research Innovation, Market Research, etc. He has worked for the  Spanish Administration as Head of R+D Department, Director Telecommunications at Hispasat, Executive Director at Teledesic. He has served as Chairman of the DVB-RC group.
Interested in regulation and standardization activities, related to the audiovisual context. My expertise is related to the broadcasting and I have experience in European Programmes and Projects.
Jorge Posada Velásquez,
Director Adjunto de VICOMTech, España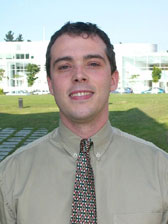 Dr.-Ing. Jorge Posada received his Ph.D. in Engineering from the Technische Universität Darmstadt (Germany), under the supervision of former ISTAG Chairman Prof. J.L. Encarnaçao, and his diploma degree in Mechanical Engineering (Honors) from the EAFIT University (Colombia). After working for 4 years (1997-2001) at the Fraunhofer Institute for Computer Graphics in Darmstadt, Germany, in the Department of Industrial Applications, he joined in 2001 the INI-GraphicsNet research centre VICOMTech (San Sebastian, Spain) as Associate Director. He works in applied research of graphical applications and methods for 3D Communications, Conversational User Interfaces and Digital Interactive TV & Networks, as well as in other areas of Computer Graphics applied to industrial needs. He has led several national and international research projects and is responsible for the INI-GraphicsNet activities within VICOMTech. He is coauthor of several scientific publications and is member of the Editorial Advisory Board of the international Journals Computer & Graphics (Elsevier) and International Journal of Virtual Reality (IPI-Press).
Last Updated ( Tuesday, 21 October 2008 21:32 )